The client
All Phases Landscaping has grown into one of this area's most well respected and readily recognized landscaping companies. Quality and customer satisfaction continue to be the building blocks of their success. With over 30 years in the green industry and a vast amount of hands on experience that covers all aspects of landscaping: Design, construction, and maintenance services are available for projects of all sizes and themes.
One of the reasons for their continued growth and financial success is their consummate and aggressive online outreach. This strategy has proven a reliable means to increasing increase their client base and profit year after year.
Our approach
Being one of our first and most loyal customers we have a special place in our heart for All Phases Landscaping. They have been a beloved client for over four years now and have in that time we have worked side-by-side to help them continually increase their growth, outreach, and profit. Their attention to detail and customer satisfaction his placed them in the enviable position as being the one of Mid-Michigan's most well known and respected landscaping firms. In addition to offering Top Notch landscaping services of all sizes and varieties they have expanded their product offerings to state of the art outdoor kitchens and barbecues, palatial water features, and custom fire pits.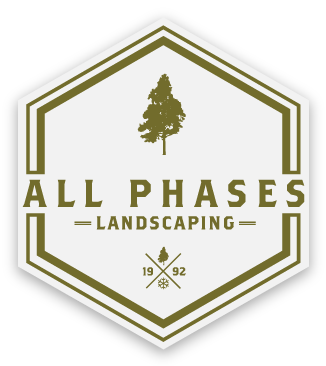 Main Color Palette

Typography

Photography