The Comfortable Seat
Branding Research / Web Development / Consulting
Their experience:
The client
The Comfortable Seat is committed to giving every client a unique and wonderful experience. Our services aren't for everyone; we select clients that are passionate, open-minded, and enthusiastic about their lives and careers. The Comfortable Seat is committed to providing our clients with quality service and design. We're a heart-centered business with a central mission to do the most possible good. We care about the well-being of others, and we strive to help like-minded business owners succeed through great design.
Our approach
We started our relationship with Taylor Swan of The Comfortable Seat by doing a thorough branding research on their behalf. During these one on one phone interviews we learned that their commitment to excellence, customer service, increasing productivity in a cost effective manner were the 3 main points that stood out in the minds of their clients. We then proceeded to take this information extended it through branding development, graphic, and web design, and on into continued marketing and outreach consulting. We continue to work closely with The Comfortable Seat over the years and watched them take on new projects of increased size and profitability with confidence and poise. It's been inspiring to watch them creating profound changes in the way their clients live and work.
Uncovering Brand Truth
Our first step was conducting several one on one phone interviews with a number of Taylor's recent and most ideal customers. The research sample included client and colleague that had know and worked along side of him. Through our proprietary research methods, we uncovered his businesses unique branding truth. Or in other words; how the research participants truly saw him, and what they found most alluring about his personality and services.
The following is a word-cloud of the most frequently used descriptive words over the course of the interview process: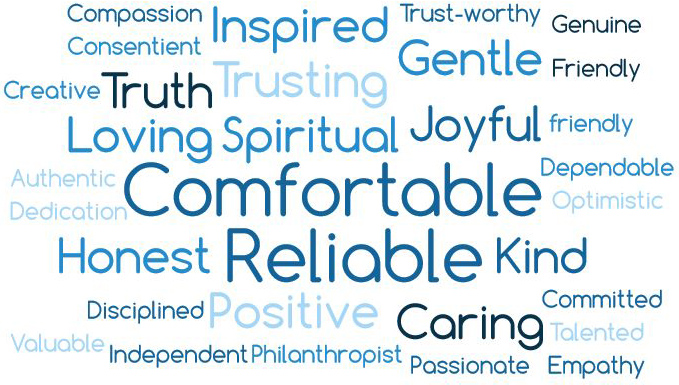 Taylor's skill engineer and a facilities consultant inspired many positive comments and testimonials from his clients. So our challenge was finding one unified and descriptive branding message that would instantly would instantly create connection and expectation of what future clients could expect when working with him and his team.
Whether client or professional colleague of his; the ability to work along site Taylor them with ease and comfort and find the perfect solution was referenced man times.
The number one descriptive word came up over and over again was during the course of our client research was:
Comfortable
---
Business name and logos


Main Color Palette